vacuum distillation waste used car motor engine fuel oil recycling recyclers recycle regeneration plant filter machine equipment specification:
This machine combines frame type pressure oil filter with Vacuum oil purifier machine,smaller footprint,more convenient and simple for operation,widely used for power plants,steel mills,mine machinery, metallurgy, cement,petroleum,railway,chemical industry,textile,instrumentation oil depots and factories and enterprises related to hydraulic oil,lubricating oil,transformer oil,quenching oil,turbine oil,compressor oil,insulating oil and diesel oil and other industrial use oil is filtered to remove impurities and water,improve various properties of the oil.
Oil filter machine Pictures: Why Choose us? Packing details Factory photo Inquiry
Datasheet

Model

JCMSJ-100

Working capabilities

Flow(L/Min)

100

Breakdown voltage(kv)

≥60

Other model

30L,50L,100L,200L,300L flow/min,OEM also avaliable

Working Vacuum degree (Mpa)

-0.06- -0.098

Working Pressure(Mpa)

≤0.4

Working Noise(db)

≤75

Water Content(mg/kg)

5-10

Gas Content(%)

≤0.5

Constant temperature control range(℃)

20-80

Power

380V/50Hz

Filtration accuracy

≤

5 Micron(or according to your requirement)

Electric Heating Power(kw)

60

Total Power(kw)

69

Inlet and Outlet Diameter for vacuum machine

38mm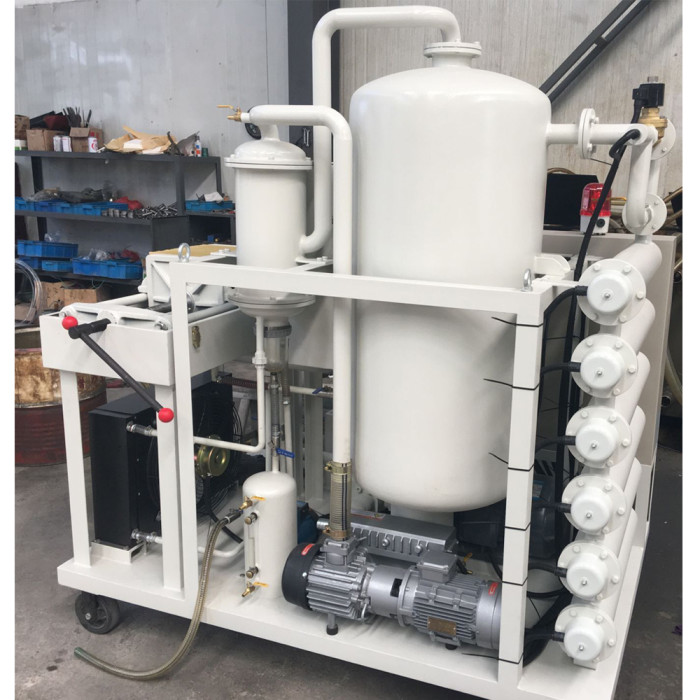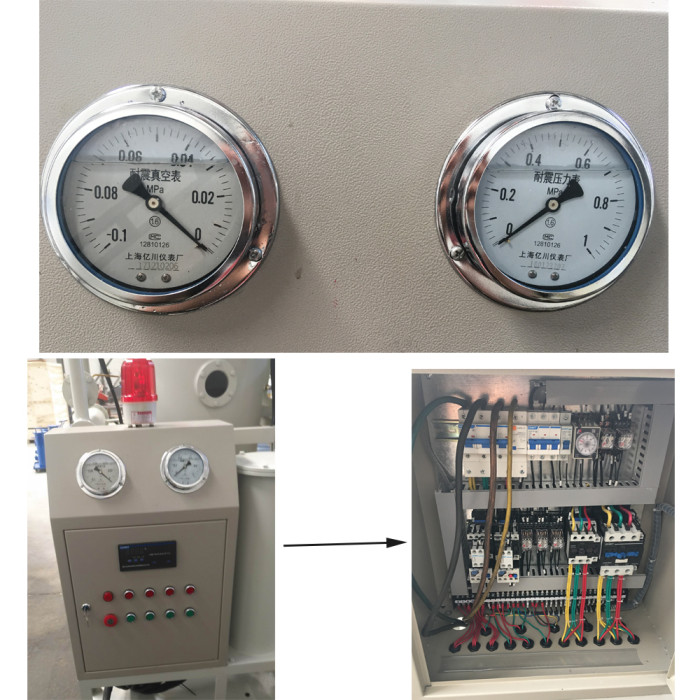 1.Firstly,through the frame pressure oil filter machine,filtration largeer impurity from oil,cause the replacemnt filter paper is easy to change,also very cheap,reduce vacuum oil filter machine wear,which replacement filter element is much more expensive than this filter paper,save lots cost for you.
2.Then through vacuum oil purifier,filteration smaller impurity and water in oil,remove oil pollutants such as water,gas,carbon black,such as mechanical impurities,and improve the kinematic viscosity,flash point,emulsified oil,to recovere the oil quickly to the desired performance,or to reach the corresponding national oil standard.
3.Super emulsion breaking ability,ablity to remove impurities,large ares,deep sophisticated filters can remove fine particles in oil,equipped with magnetic filter to fiilteration the iron impurities.
4.Unique dehydration,degassing system,using stereo evaporation technology,multi oil water separation technology,the rapid separation of water and gas in oil.
5.Pipeline design optimization for heating system,to ensure heating uniformly,stable oil temperature.
6.Excellent automatic constant temperature controll system,automatic pressure protection system and excellent configuration,ensure the high performance of machine operation.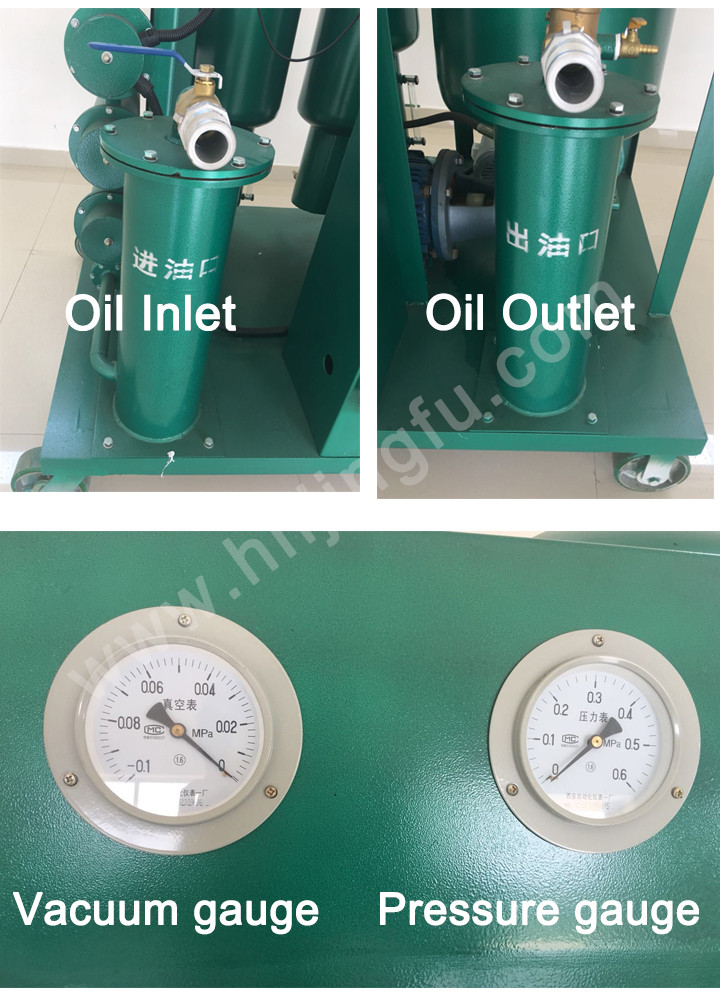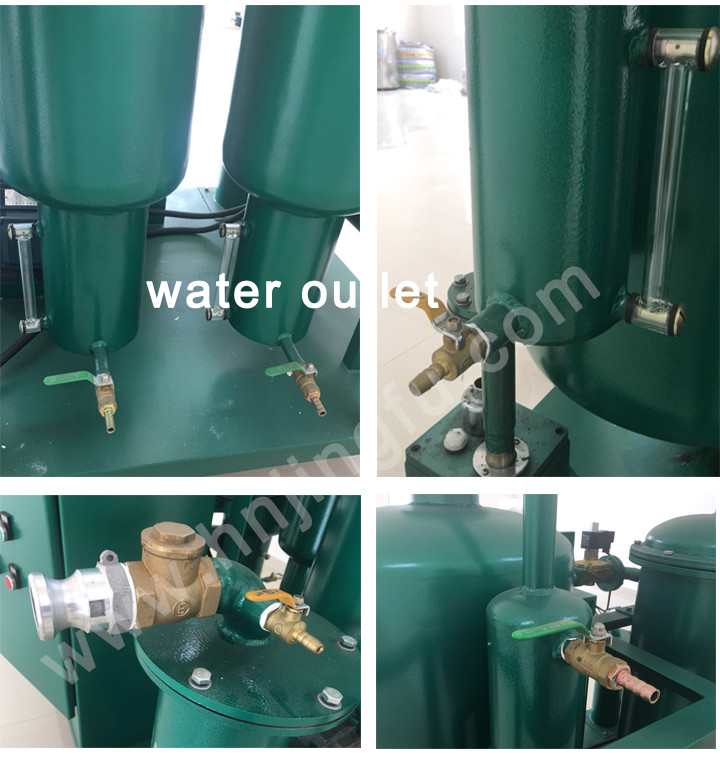 Oil purifier purification machine Packing:Wooden box.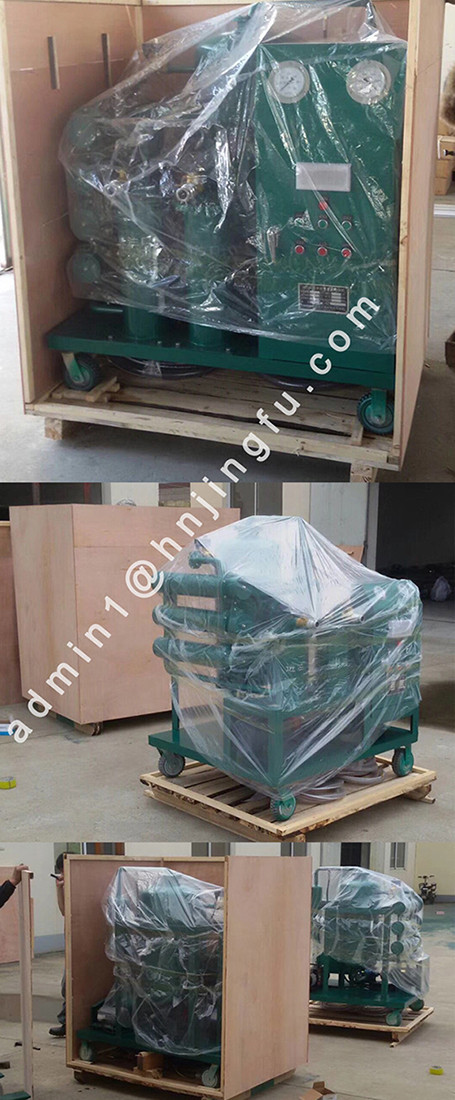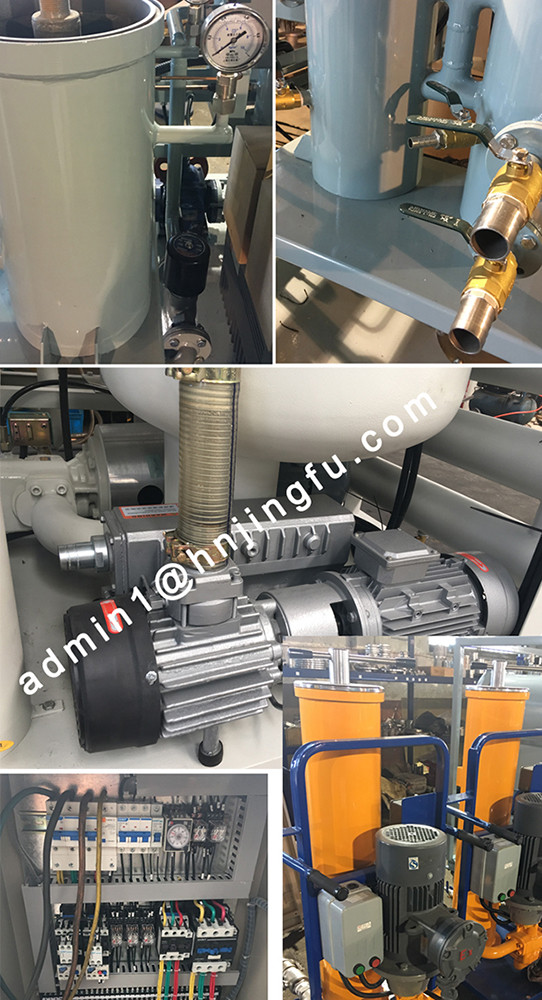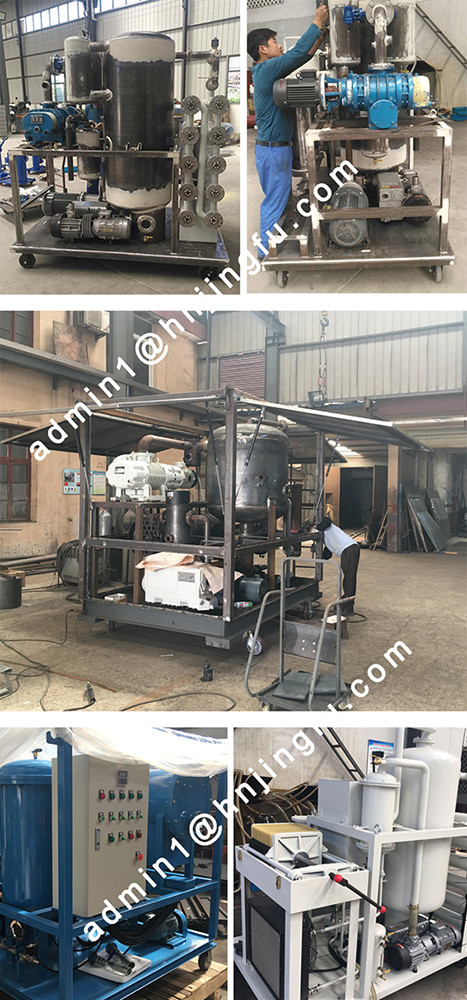 Any interest,welcome to contact (admin1@hnjingfu.com)for more details.