150 LPM 4500 LPH marine(mdo) ship diesel fuel oil treatment filter water separator purifier machine for sale specification:
This JDTJ series coalescence and dehydration machine is mainly used for fuel oil regeneration of aviation/kerosene/paraffin oil,diesel fuel etc,to remove and filtrate impurities,particulate and moisture in oil,is widely used for oil depot,oil station,fuel use,fuel production industry.
This machine combine automatic emulsion-breaking,high efficiency dehydration and filtration together,can quickly remove oil pollutants such as water,gas and impurity effectively,improve oil quality.

This machine can be used as a bypass type online oil filtering system, as a pipeline filter is also available,also can be used for pumping oil,gas,recycling filter equipment independently.
Oil filter machine Pictures: Why Choose us? Packing details Factory photo Inquiry
| | |
| --- | --- |
| Model | JDTJ-150 |
| Other model avaliable | 50,100,200 LPM/3000,6000,12000 LPH flow |
| Flow(L/Min) | 150 |
| Total Power(kw) | 3 |
| Inlet and Outlet diameters(mm) | 45 |
| Working Pressure(Mpa) | ≤0.5 |
| Water Content(PPM) | ≤100 |
| Working oil temperature(℃) | 45-65 |
| Filtration precision | ≤5 micron |
| Emulsion-breaking degree(min) | ≤15 |
| Power Supply | 380V50Hz/Three phase four wire,or according to your requirement |
| Number of particles | NAS1638 5-8 class |
| Oil Appearance | transparent |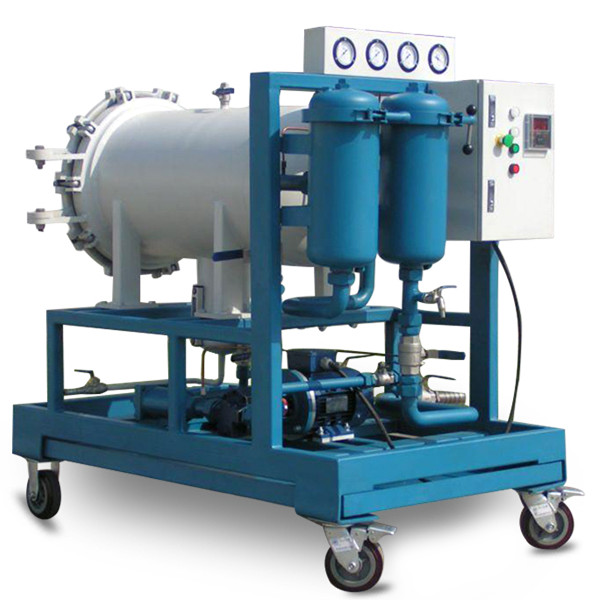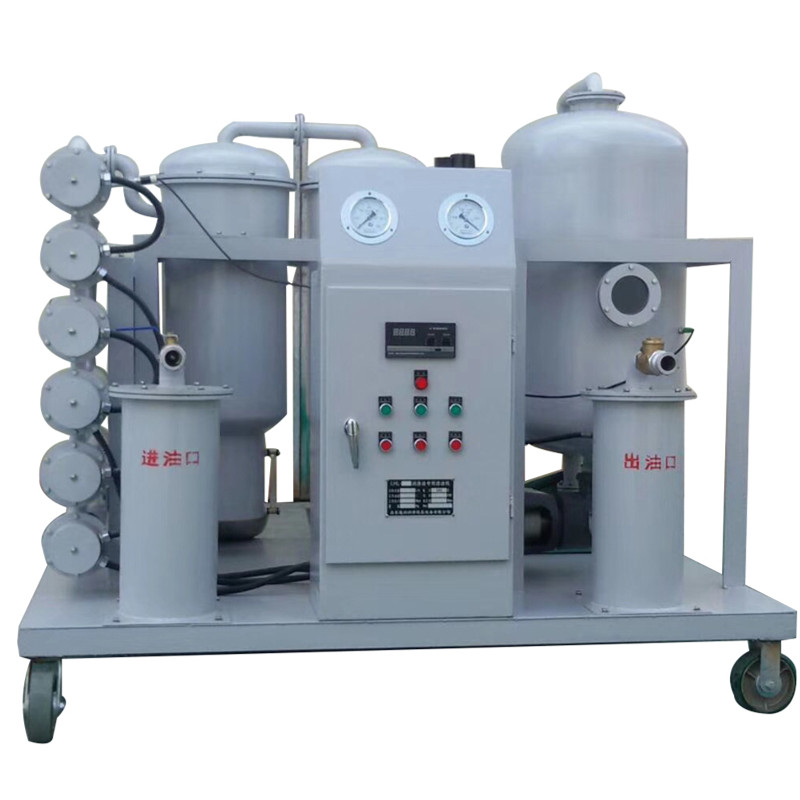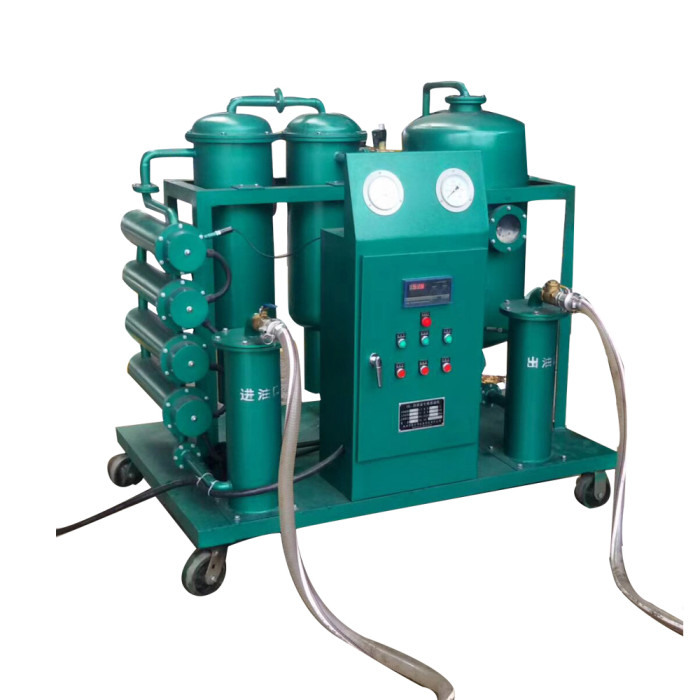 Coalescence system:
It consists of a set of coalescing filter element,which adopts the unique molecular structure,the free water and emulsified water in the oil is coalesce into large droplets when in through the filter,then rely on under the action of gravity sedimentation to the water storage tank.
Separation system:
Separation filter separation system is made of a special hydrophobic material,when oil liquid go through the filter,water is blocked in the outer surface of the filter,the mutual coalescence until due to gravity settlement to storage tank.
Drainage system:
The separated water is stored in the water storage tank,when the interface height reach the set value,the valve is opened to discharge water,until reduced to lower level,then close the valve to stop draining.
1.Draining automaticly,truly unattended.
2.High pricision filtration combined with high efficiency dewatering,dehydration.
3.Constinous treatment of high flow,cleaning ability,high dehydration efficiency.
4.The special design,good looking,small power,low operation cost.
5.Pure physical purification,don't change the oil physicochemical property,prolonging the service life of oil.
6.Impurities use a multi-level filtration,choosing high-end quality material for the coarse filter,safety filter and secondary filter,excellent particle control performance(can reach NAS5-8 level).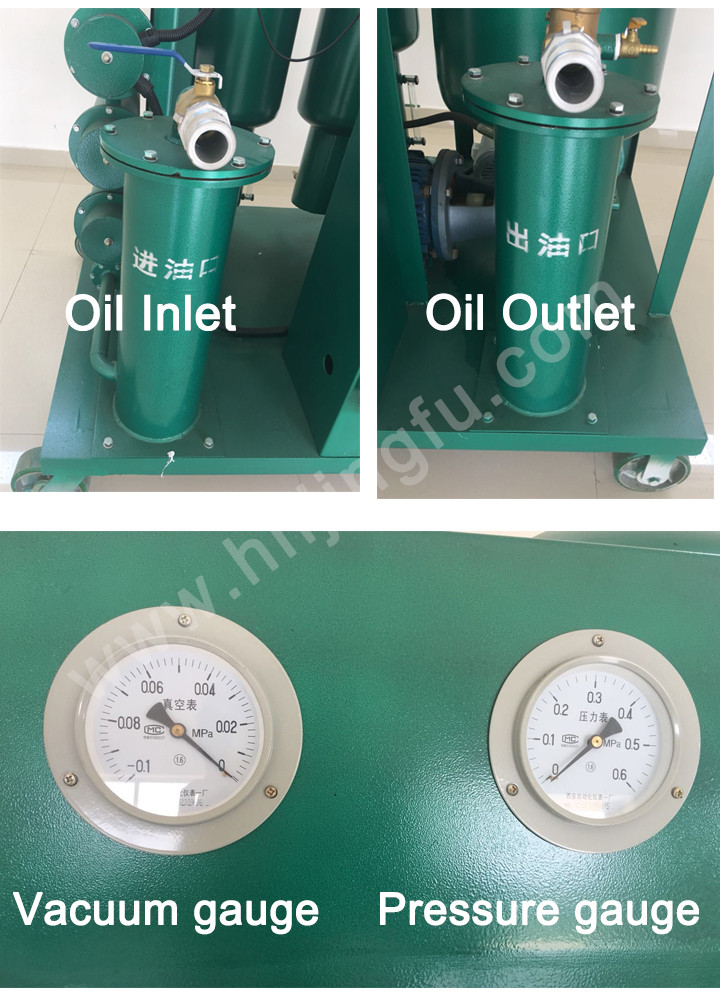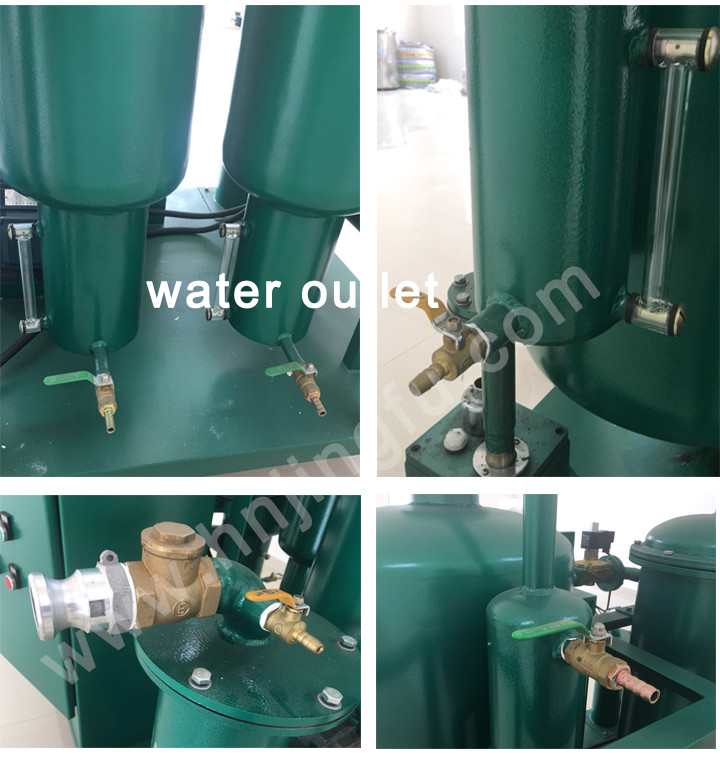 Oil purifier purification machine Packing:Wooden box.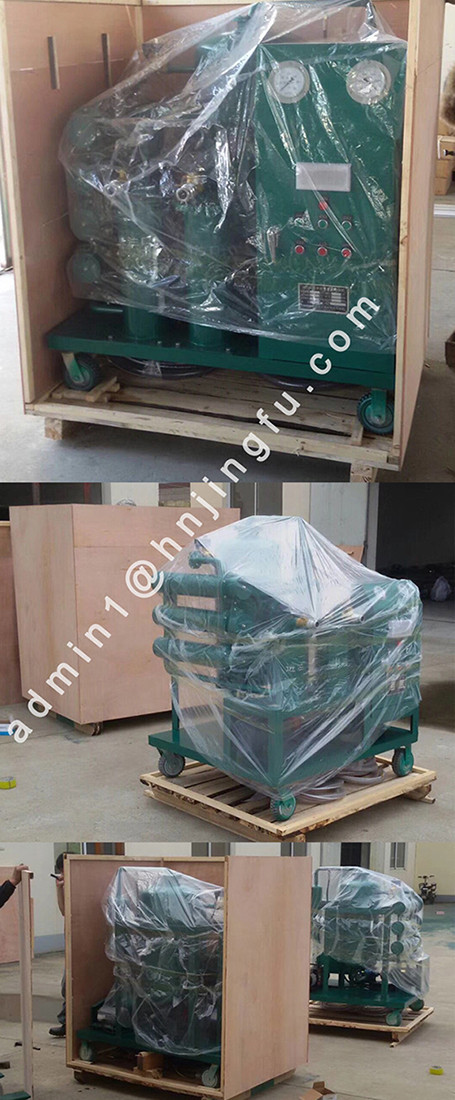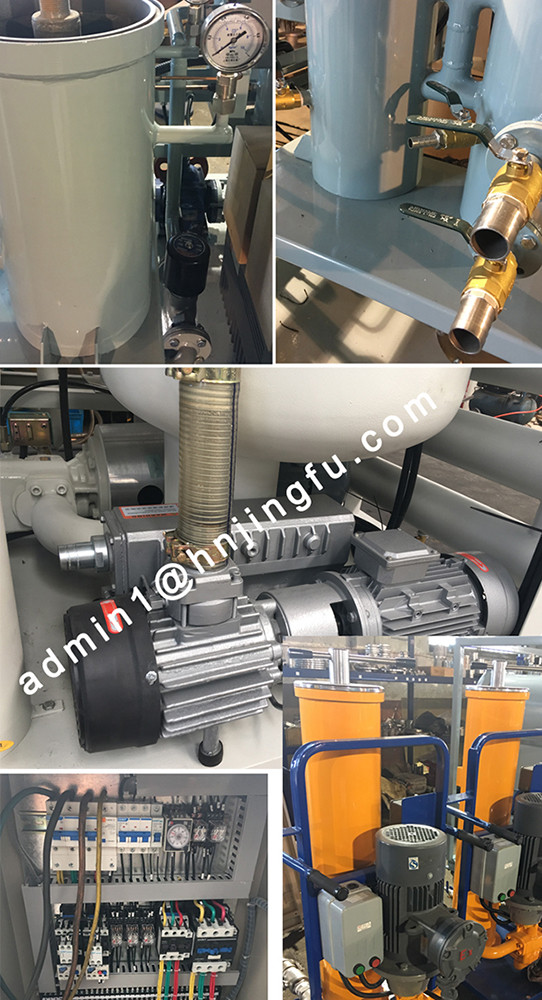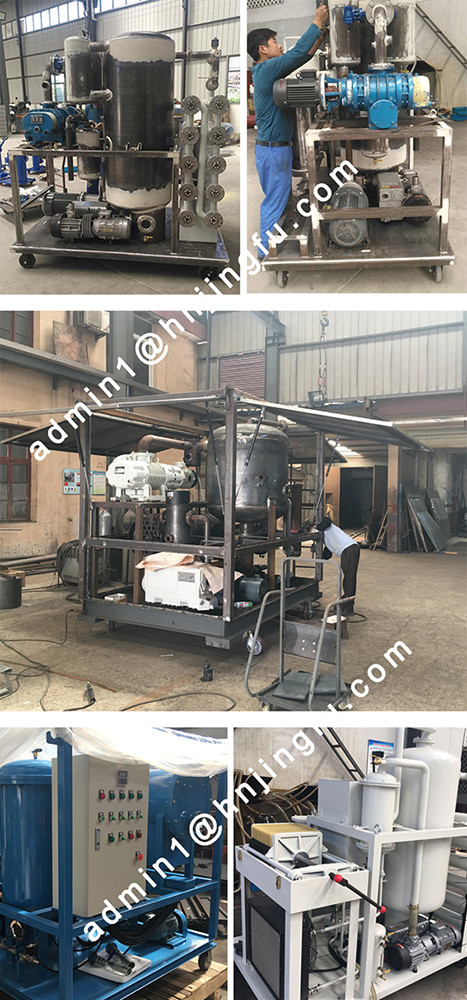 Any interest,welcome to contact (admin1@hnjingfu.com)for more details.