used waste black engine diesel oil/mineral oil recycling line plant machine heavy fuel oil centrifugal separator specification:
JHDZ series centrifugal oil filter machine is impurities oil purification of cutting oil,quenching oil,oil extraction line of forging,circulating oil,antirust oil,washing,centrifugal oil for the metallurgy,mine,petrochemical,electric power,shipbuilding,engineering machine,railway locomotive,automobile,machinery processing,aircraft manufacturing,military and other industries.
Oil filter machine Pictures: Why Choose us? Packing details Factory photo Inquiry
Model

JHDZ-80

Rated flow(L/Min)

8

0L/min,4800L/H,

Other model

20L/Min,40L/Min,120L/Min,160L/Min etc avaliable

Filteration precision

≤1 micron

Working pressure

≤

0.5MPa

Machine Power

4.4KW

Lifespan

More than 10 years

Suitable for

screw heading nut forming machine oil,dental machine oil,discharge machining oil,quenching oil,gear oil,metal processing oil,hydraulic oil,lube oil etc.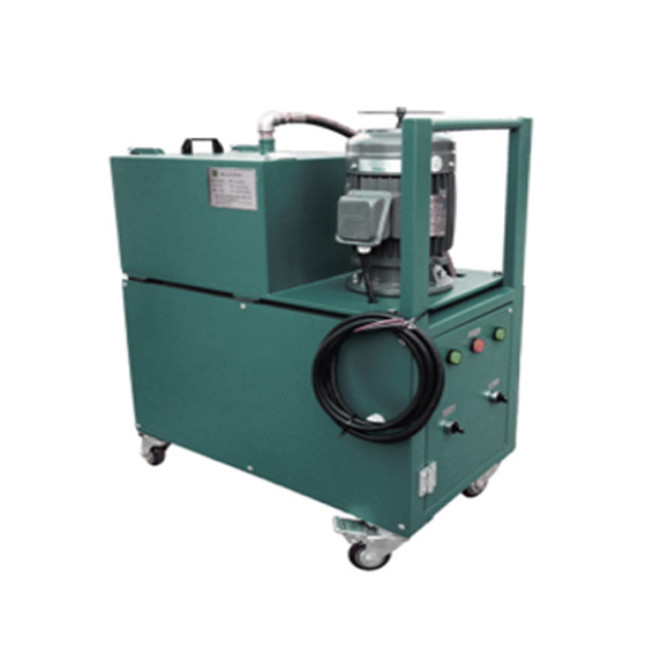 How to choose the suitable model?
For centrifuge filter machine is divided into high nad low speed centrifuge machine.
1.High speed centrifugal machine:Has better performance for high precision mini impuraty filtration,suitable for impurity oil which has more strict requirement of oil.
2.Low speed centrifugal machine:Usually for oil wiht high impurity pencentage,and oil requirement not so strictly.
1. Simple structure,convenient maintenance,long service life.
2. PLC control,can be set to timing online automatic operation processing mode.
3. This machine are applicabe to a widely range of oil.
4. Easy maintenance,cleaning time is short,no filters replacement needs,save a lot maintenance cost,more than 10 years life span.
5. Can remove 1 micron and 0.26micron impurity,is the best suitable purification machine that don't need replacement parts.
6.Rotational speed is up to 3000-7000 RPM,the centrifugal force generated is about 2000 times of the gravity.
7.Patented design,floating core body with double jet shaft,on condition of without any touch and wear,achieve high speed rotation,can carry on the solid and liquid separation,can remove 0.26μm impurity.
8.Don't need filter and replacement accessories,reduce lots mantenance cost,improving oil quality,greatly extend all oil's service life and saving oil consumption.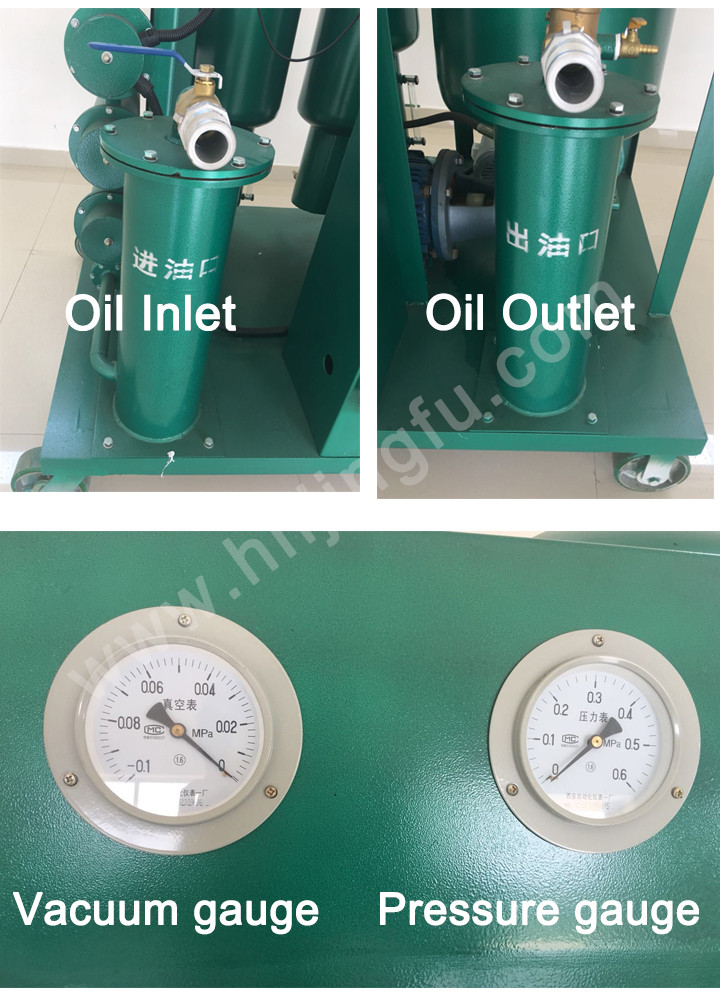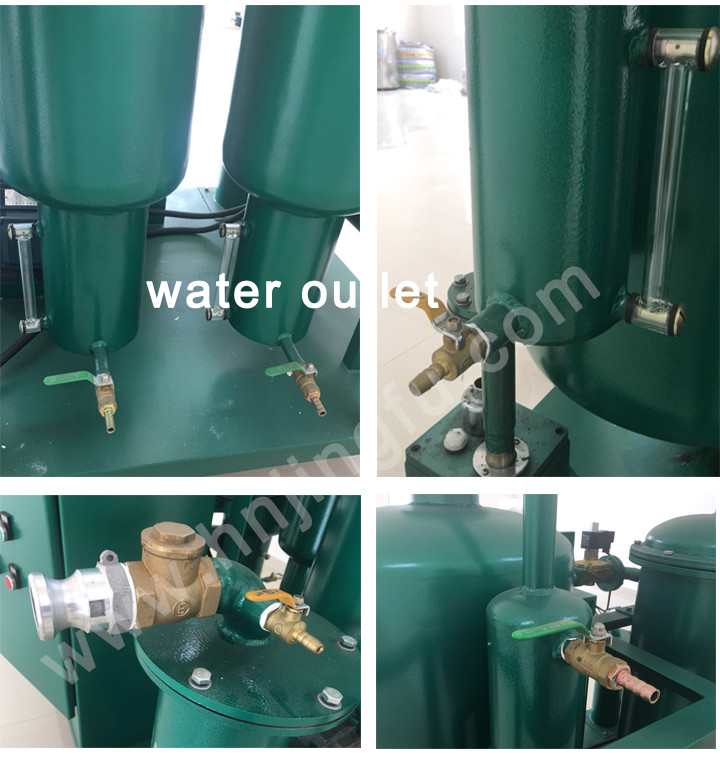 Oil purifier purification machine Packing:Wooden box.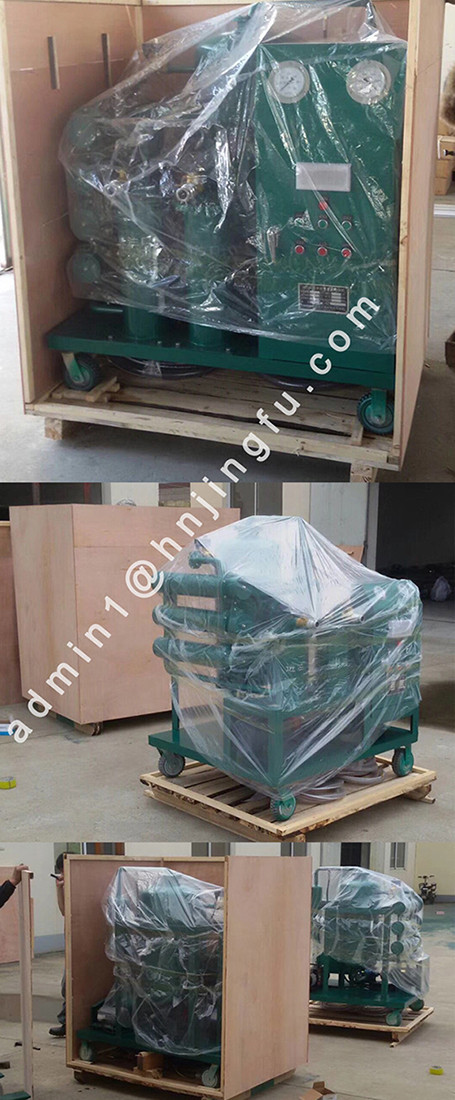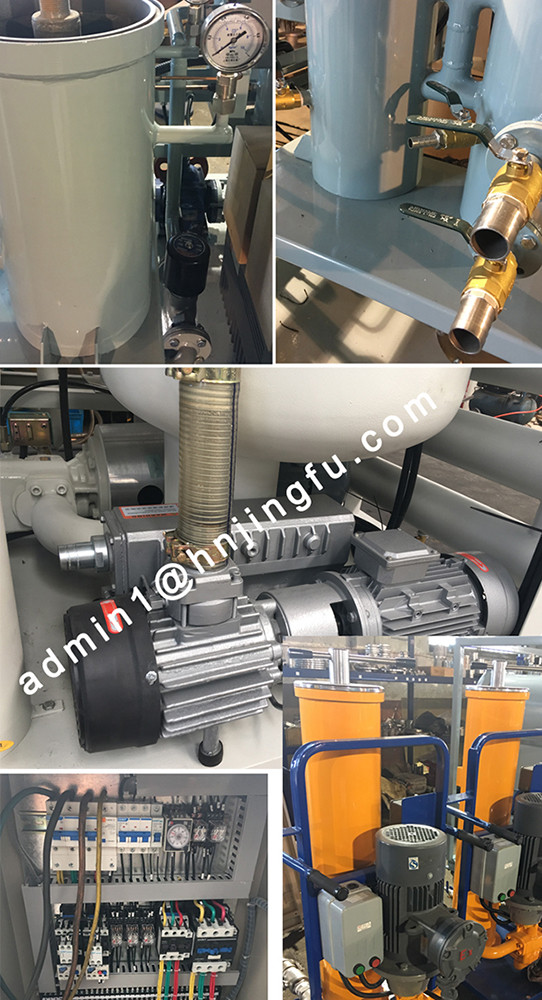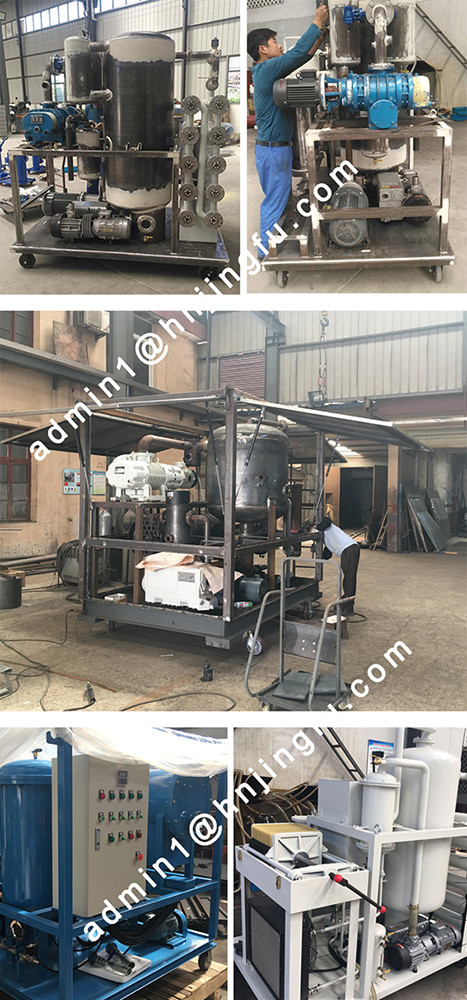 Any interest,welcome to contact (admin1@hnjingfu.com)for more details.