High viscosity vacuum transformer turbine lube oil filter purifier purification regeneration filtration filter machine specification:
This JDGZ machine is widely used for power plants,steel mills,mine machinery, metallurgy, cement, petroleum, railway,chemical industry,textile,instrumentation oil depots and factories and enterprises.It plays a significant role in the purification and regeneration of various high-viscosity oils that are polluted.extend machine life span and maintenance period.
The equipment has been professionally configured according to the technical requirement and standards of various equipment oils.
The machine can remove oil pollutants such as water,gas,carbon black,mechanical impurities etc. effectively and improve the kinematic viscosity,flash point,emulsified characteristics of oil,make the oil nearing or meeting new fresh oil requirement.
Oil filter machine Pictures: Why Choose us? Packing details Factory photo Inquiry
| | |
| --- | --- |
| Model | JDZJ-50 |
| Flow | 50L/Min,3000L/h |
| Other model | 20L,30L,100L,150L,200L,300L flow/min,OEM also avaliable |
| Working Vacuum degree (Mpa) | -0.06- -0.099 |
| Working Pressure(Mpa) | ≤0.5 |
| Working Noise(db(A)) | ≤78 |
| Water Content(PPM) | ≤10 |
| Constant temperature control range(℃) | 20-80 |
| Power | 380V50Hz,or according to your requirement |
| Electric heating power(kw) | 30 |
| Total Power(kw) | 35 |
| Inlet and Outlet Diameter for vacuum machine | 32mm |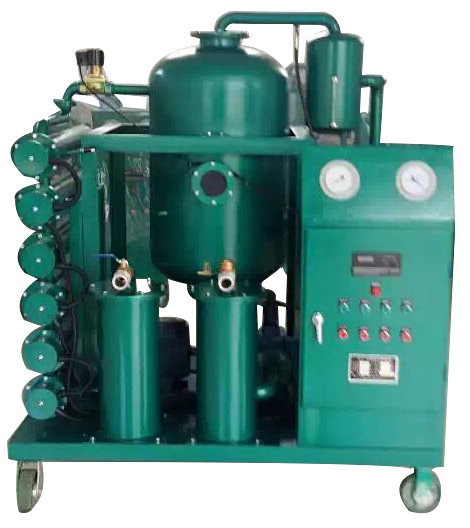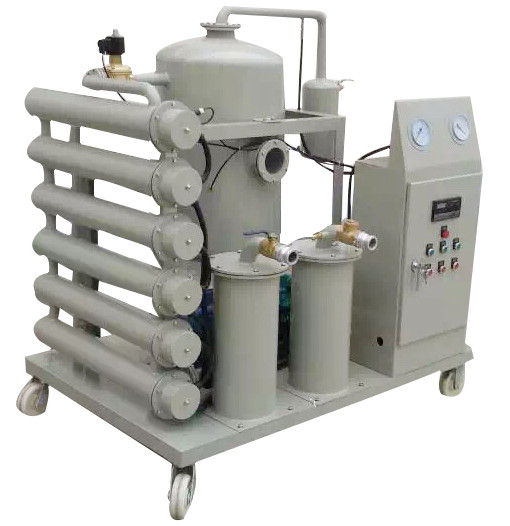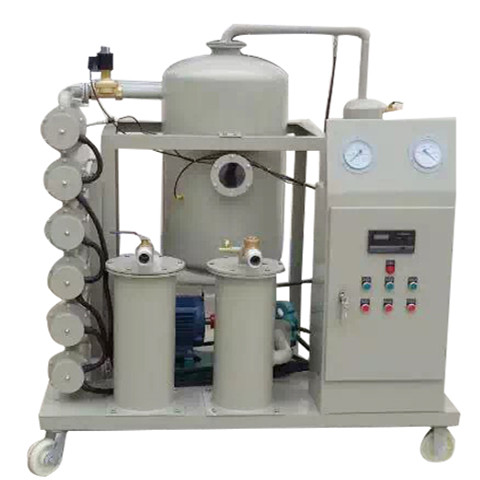 1.Super emulsion breaking and impurities removing ability,easy to isolate a lot of moisture from oil-in-water type,but also can remove water from water-in-oil type effectively.
2.Due to the use of thin film evaporation technology and molecular evaporation technology specialized,fast breaking,the oil becomes clear and transparent.
3.The use of high quality filter elements and the original connection sealing material,corrosion resistance,high temperature resistance,good mechanical strength.
4. Strong ability to filter out impurities,wash the filter to remove a large number of impurities in oil,a large area of deep level precision filter can remove the fine particles in the oil,which can replace the oil system cleaning device.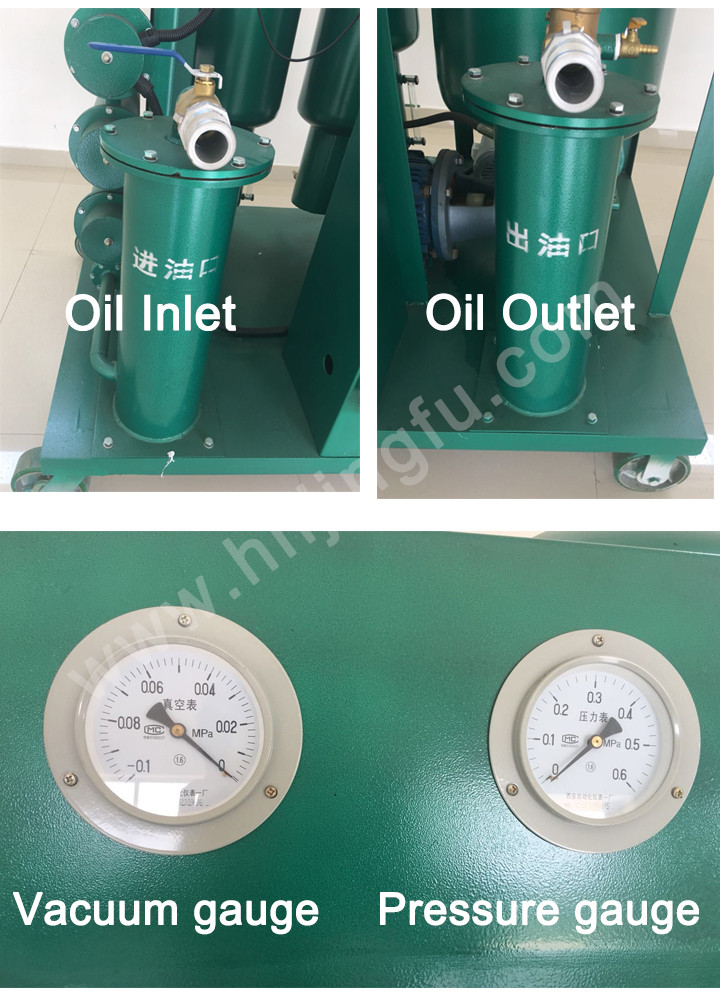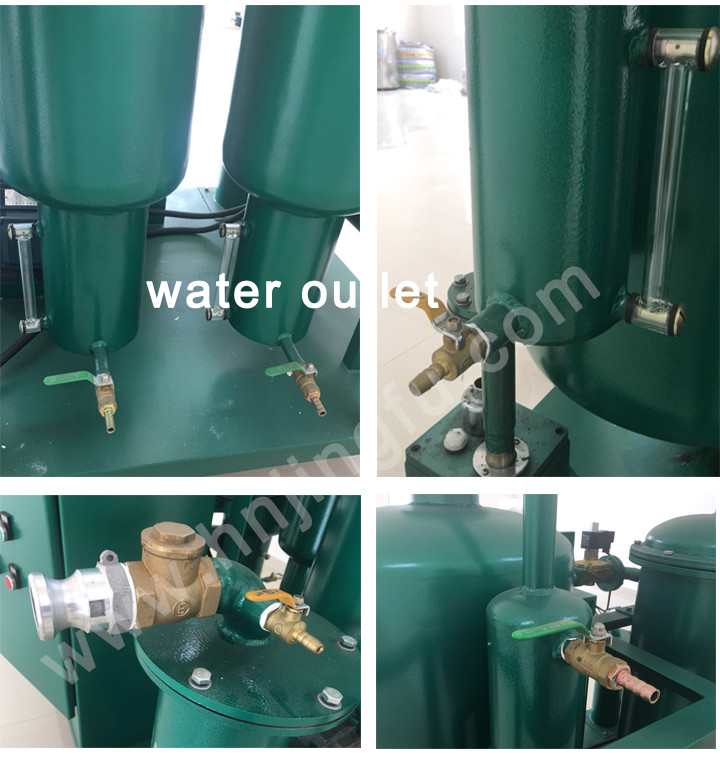 Oil purifier purification machine Packing:Wooden box.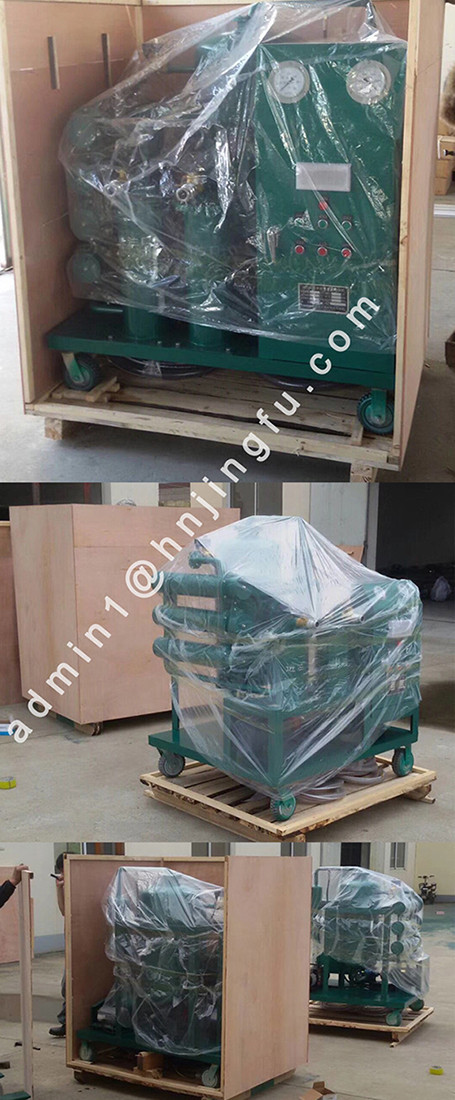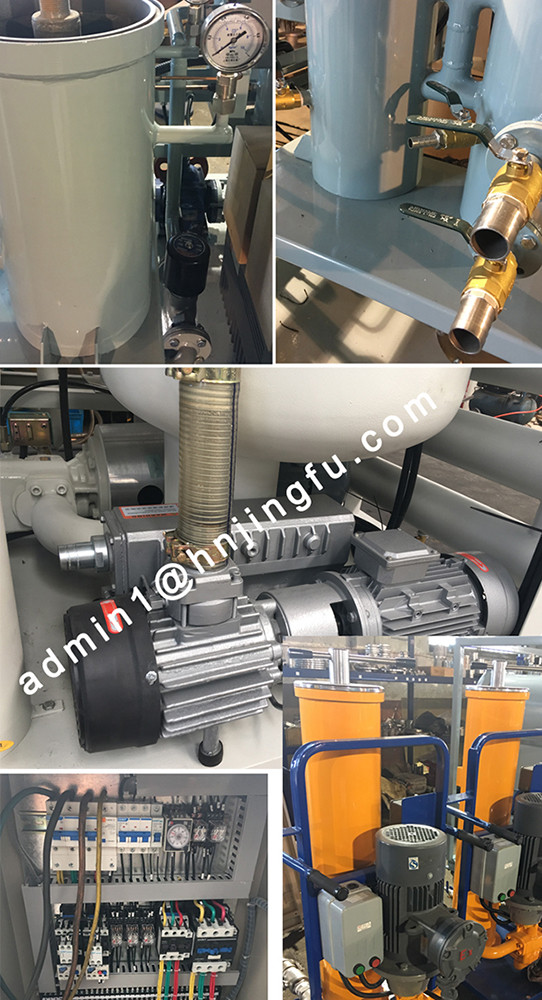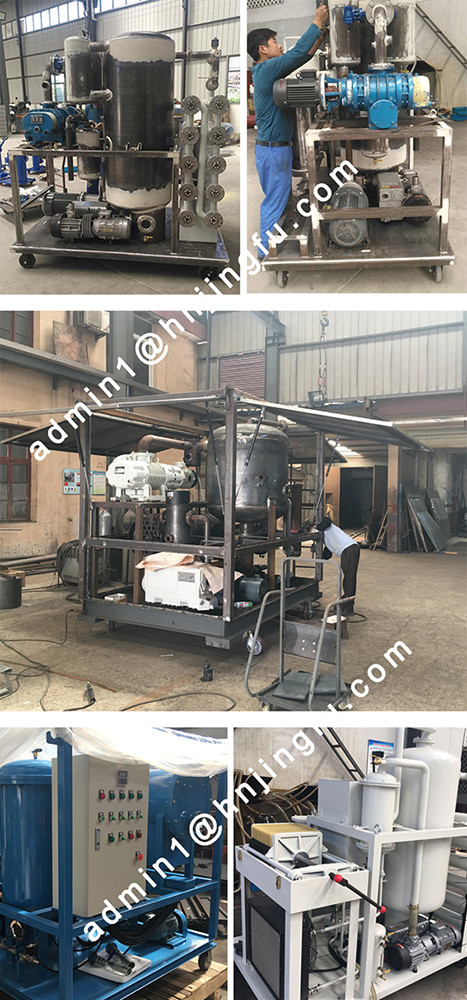 Any interest,welcome to contact (admin1@hnjingfu.com)for more details.