50L lpm 3000L lph Vacuum hydraulic oil water separator recycling dehydration cleaning filter filtration system purifier machine specification:
This machine is widely used for all kinds of hydraulic oil filtration purifier of power plants,steel mills,mine machinery, metallurgy, cement,petroleum,railway,chemical industry,textile,instrumentation oil depots and factories and enterprises,extend machine life span and maintenance period.Especially for ordinary hydraulic oil,anti-wear hydraulic oil,industrial hydraulic oil etc.
The equipment has been professionally configured according to the technical requirement and standards of various equipment oils.
The machine can remove oil pollutants such as water,gas,carbon black,mechanical impurities etc. effectively and improve the kinematic viscosity,flash point,emulsified characteristics of oil,make the oil nearing or meeting new fresh oil requirement.
Oil filter machine Pictures: Why Choose us? Packing details Factory photo Inquiry
Model

JDZJ-50

Flow

50L/Min,3000L/h

Other model

20L,30L,100L,150L,200L,300L flow/min,OEM also avaliable

Working Vacuum degree (Mpa)

-0.06- -0.098

Working Pressure(Mpa)

≤0.4

Working Noise(db)

≤75

Water Content(mg/kg)

5-10

Gas Content(%)

≤0.1(GB/T265)

Emulsion-breaking value(min)

≤15

(GB/F7035)

Constant temperature control range(℃)

20-80

Power

380V50Hz,or according to your requirement

Filtration accuracy

≤

5 Micron(or according to your requirement)

Total Power(kw)

36

Inlet and Outlet Diameter for vacuum machine

32mm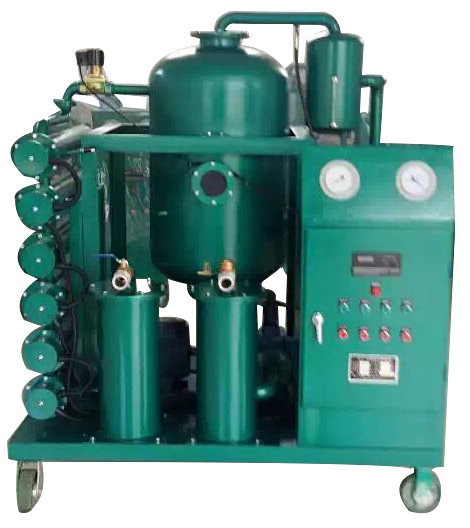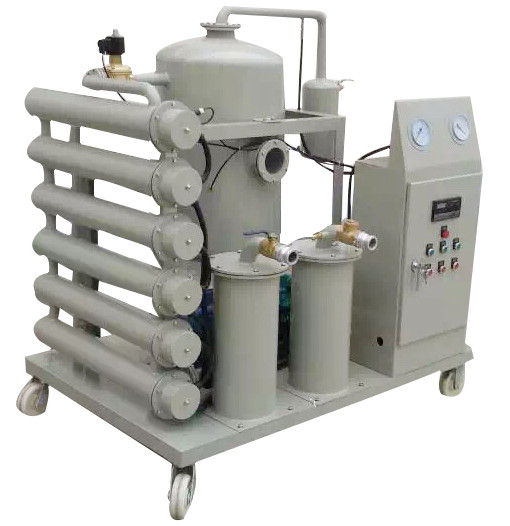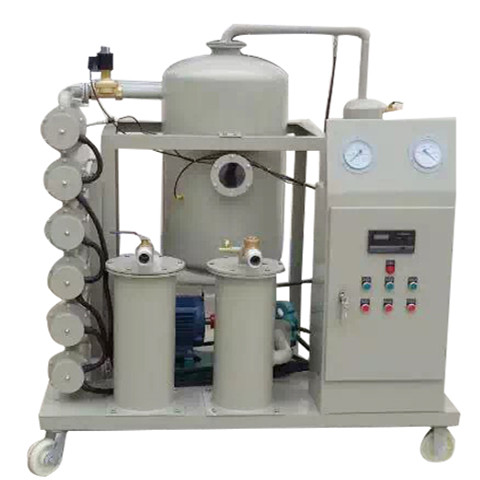 1.Super emulsion breaking and impurities removing ability,with large areas and deep sophisticated filters,can remove fine mini impurity in oil,also equipped with magnetic filter to fiilteration the iron impurities.
2.Unique dehydration,degassing system,using stereo evaporation technology,multi oil water separation technology,separate of water and gas in oil rapidly.
3.Pipeline design optimization for heating system,to ensure heating uniformly and stable oil temperature.
4.Excellent automatic constant temperature controll system,automatic pressure protection system and excellent configuration,ensure the high performance of machine operation.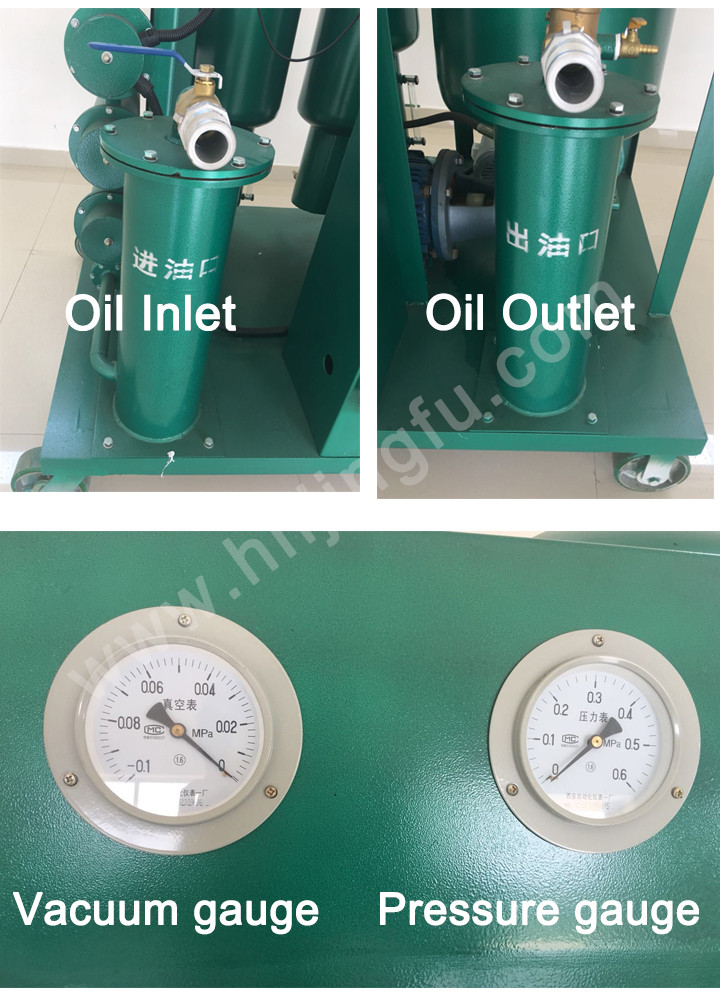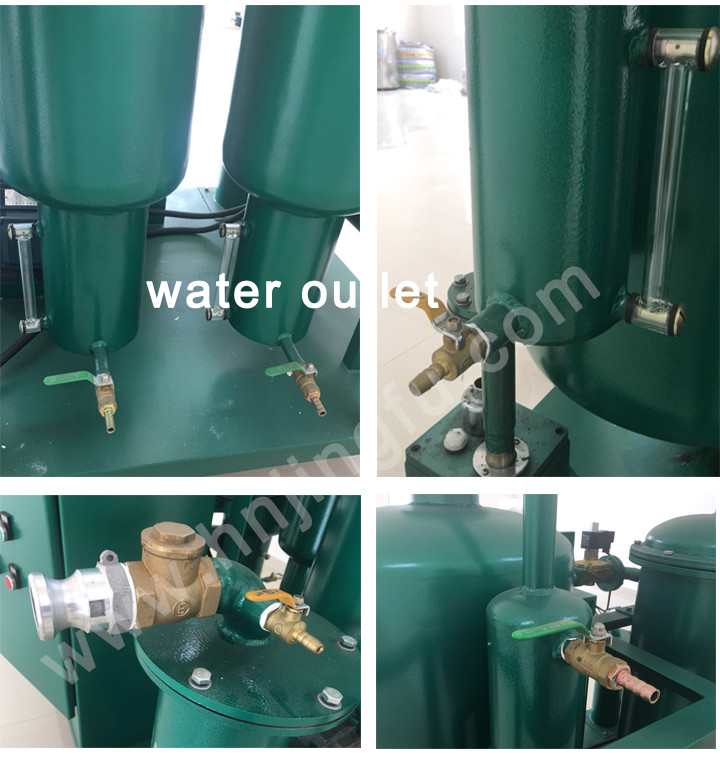 Oil purifier purification machine Packing:Wooden box.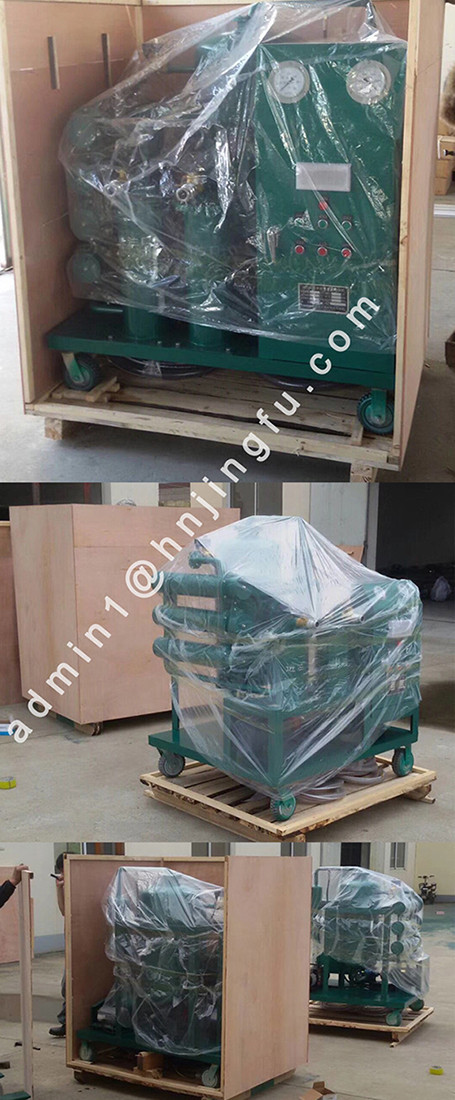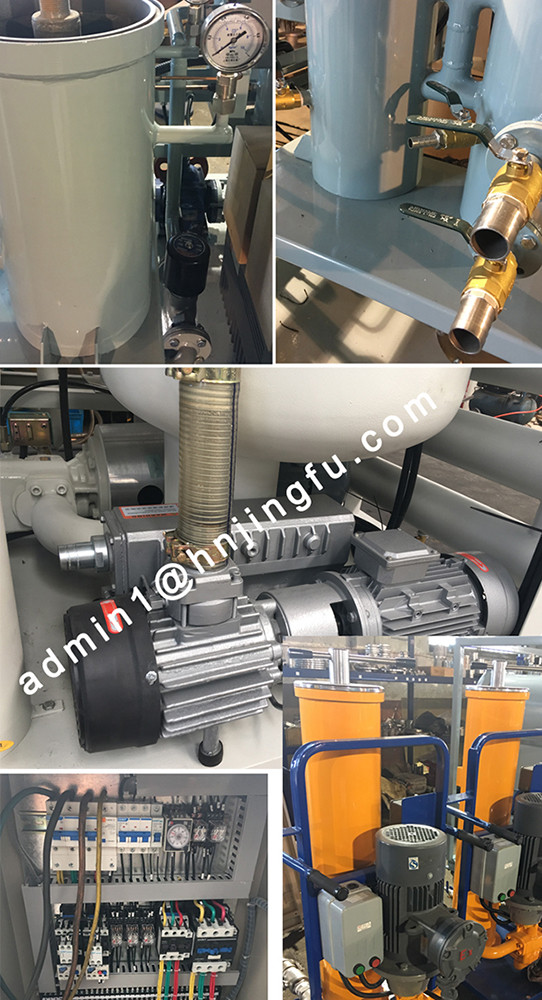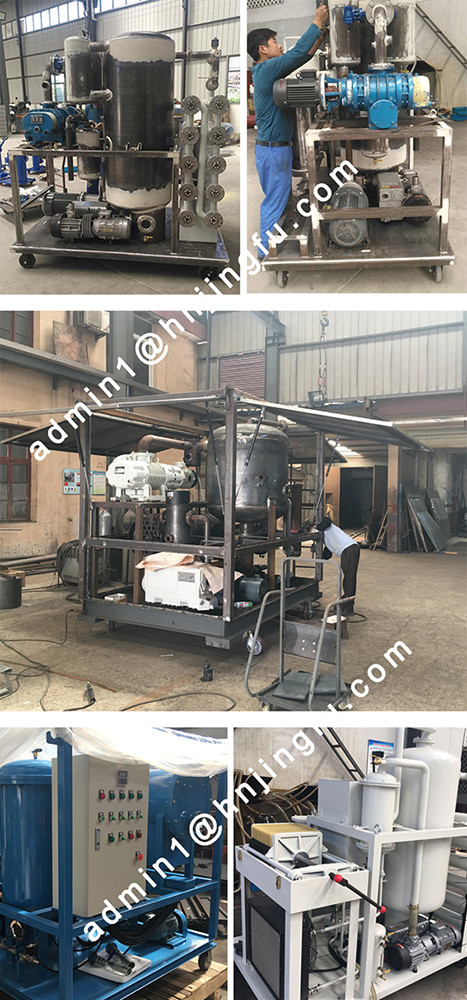 Any interest,welcome to contact (admin1@hnjingfu.com)for more details.