100 LPM transformer gas turbine oil filter degasifier dehydration filtering filtration purifier machine specification:
JDTB series transformer gas turbine oil filter machine is achievements of absorbing the latest domestic and international oil cleaning technology,combine coalescence,cold condensation,filtration and vacuum oil cleaning technology in one,a new generation of turbine oil purification product developed successfully.
This machine has the advantages of compact structure,reasonable design,comvenient simple operation.
With the coalescence and vacuum oil purifier combination,cycle heating and instant temperature display control,it can effectively solve the oil emulsion under high temperature condition,and the water content is completely evaporated.
Also choosing high precise filter,the filtering accuracy is below 5 micron.The water removed and separated will be released during running directly,without stopping the machine operation.
This machine is designed for longer lifespan,high operating efficiency,meeting international requirement,can work together with steam turbine unit simultaneously,purifying storage turbine oil is also avaliable,is the first preferred products for many power plants and industrial and mining enterprises.
Oil filter machine Pictures: Why Choose us? Packing details Factory photo Inquiry
Model

JDTB-100

JDTB-150

JDTB-200

Rated flow(L/Min)

100

150

200

Electric heating power(kw)

54

60
72
Total power(kw)
60
67
81
Inlet and Outlet diameter(mm)
42
50
50
Other model
20L/Min,30L/Min,50L/Min,300 LPM etc avaliable
Working pressure

≤

0.5MPa
Working vacuum(MPa)
-0.06 - -0.098
Operation temperature(℃)
20-80
Working noise(db(A))

≤75

Cleaniiness(NAS)

≤6 class

Filteration precision

≤5 micron

Emulsion-breaking value(min0

≤15(GB/F7305)

Power supply

380v 50Hz,or according to your requirement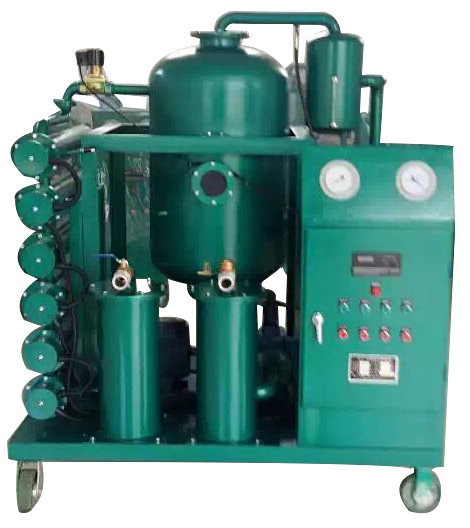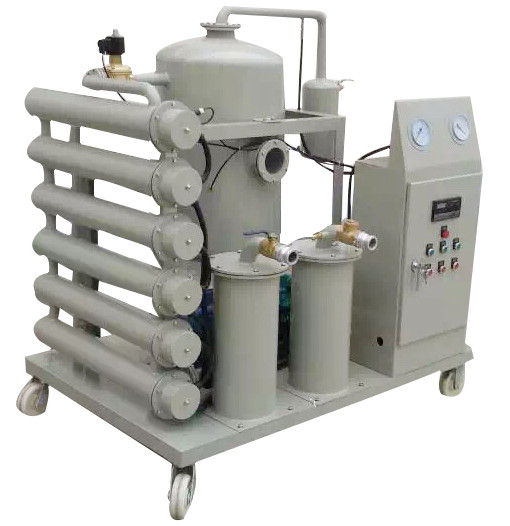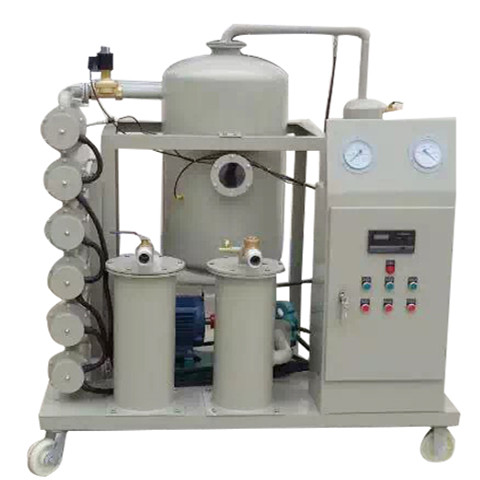 1. With our original designed oil leakage prevention system,the full realization of none oil leakage during equipment operation.
2. Can filtrate the rust ash,impurities in oil effiectively,and after this machine filtration,oil will meet related oil standard.
3. Emulsion breaking thoroughly, not easy to be emulsificate again.
4. Not only Large amount of dehydration,also the water removed and separated will be released during running directly,don't need to stop the machine operation.
5. During steam turbine,large compressor and large fan trial operation, this machine can dehydrate and dewatering effectively,totally remove liquid water,100% free water and 95% dissolved water.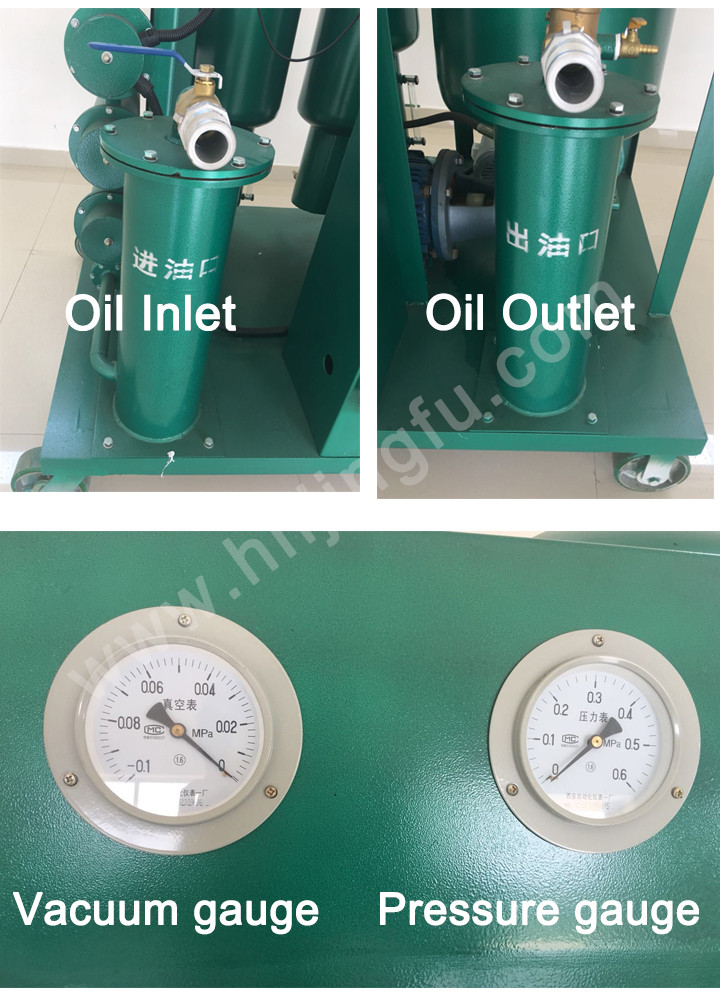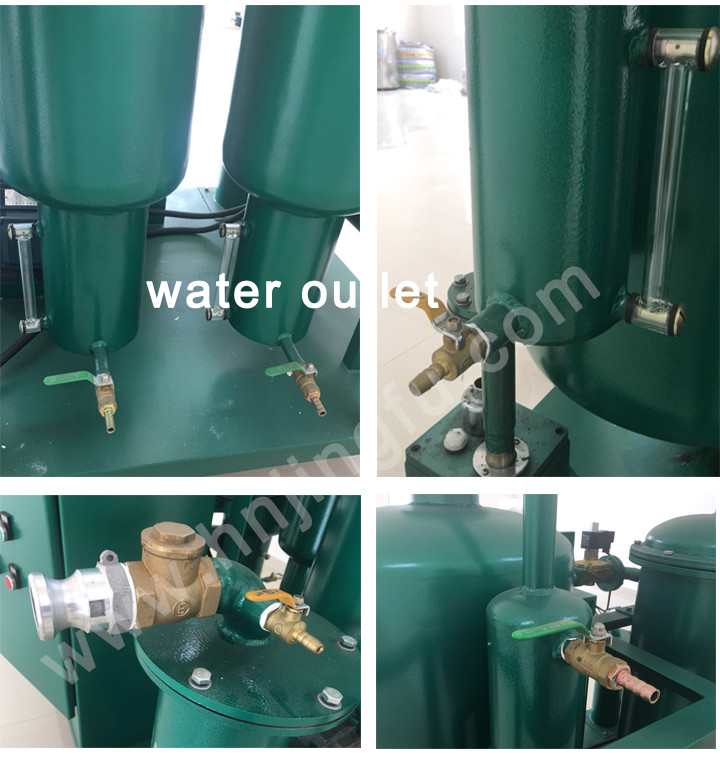 Oil purifier purification machine Packing:Wooden box.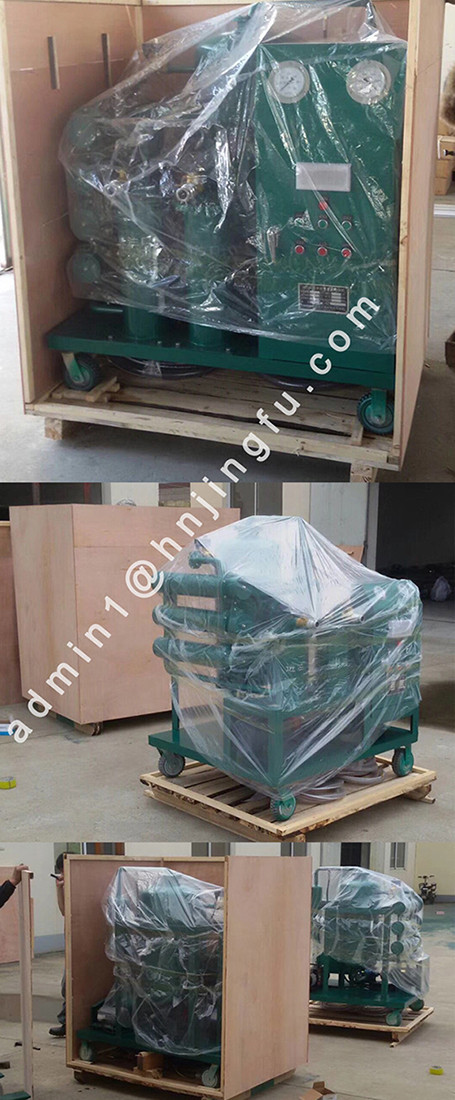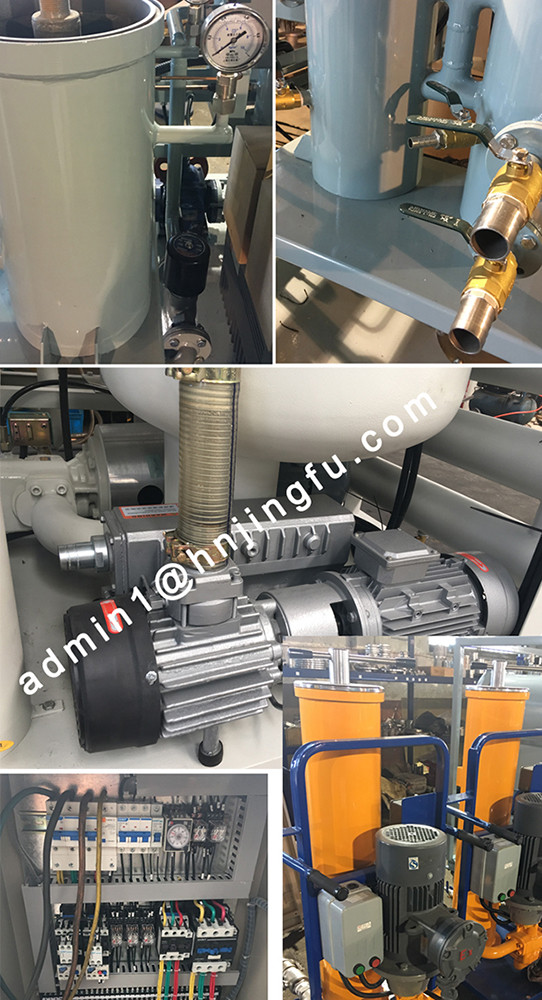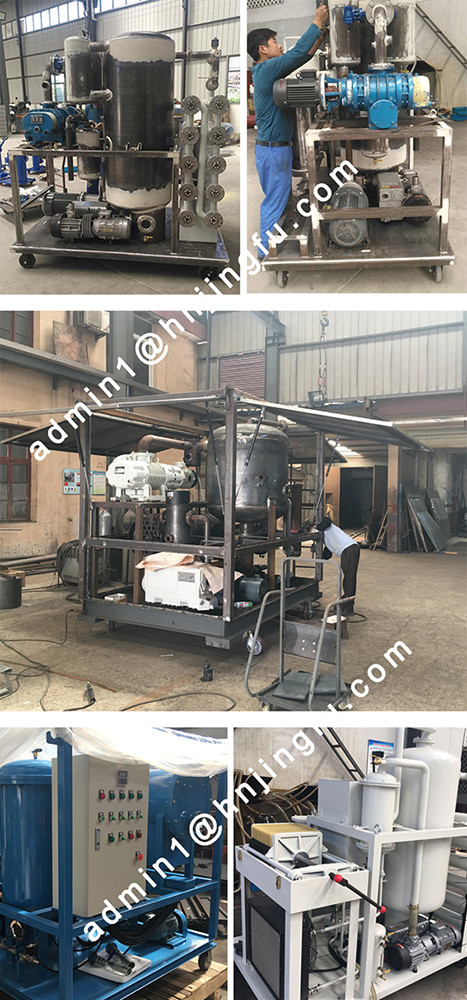 Any interest,welcome to contact (admin1@hnjingfu.com)for more details.