The standard filter element of 1000FH fuel water separator is 30 micron 2020PM, and there is the other two choices, 2micron 2020SM and 10 micron 2020TM. The maximum flow rate can reach 681 liters per hour. This filter is designed for high-power models by Parker. it's suggested for above 9 liters displacement electronically controlled fuel engine application.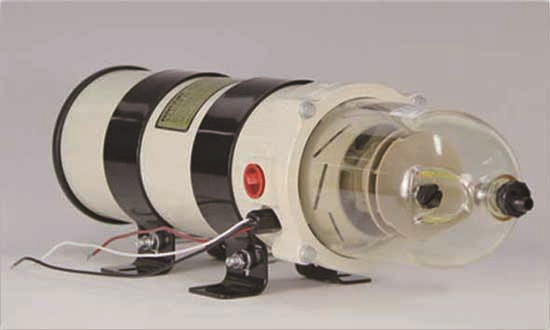 The 1000FH fuel filter water separator size is very large, and the solid workmanship of 1000FH filter housing will make your hand feel full weight. The shell is divided into two parts: the upper is the cavity for storing the filter element, the outer part of the cavity is equipped with a convenient fixing rack.And the transparent collecting cup is below, so that the fuel impurities filtered in the collecting cup can be checked at any time.
Parker, as an American brand, the thread of the installation is designed according to the British system.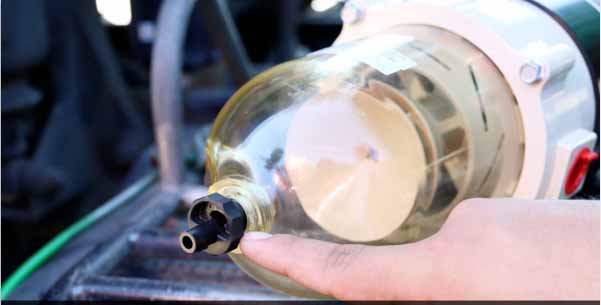 1000FH set up a drain valve below the collecting cup, which can remove the filtered water in time, and the English label on the collecting cup indicates the on-off way of drain valve.
The correct installation location must follow two points. First, to keep it near fuel tank as close as possible; second, do not exceed the fuel tank. Only meet these two points, the fuel supply resistance can be reduced maximumly. If it is only installed in the rear of the cab,to keep the normal fuel supply,it is suggested that an electric fuel pump can be added .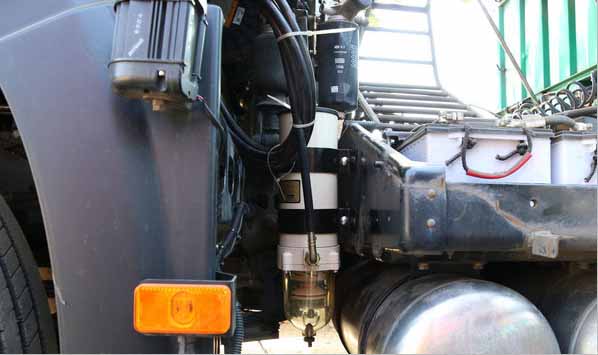 On the other hand, when you are installing, make sure that at least 30cm space should be reserved above the filter, because the height of 1000FH filter element is 25cm. If there is not enough space above the top cover,you can't change the filter element normally.